Case Study: IDMP Proof-of-Concept
Background – Client Needs:
A global top 5 pharmaceutical company was looking to evaluate an IDMP solution including core application functionalities, complexities involved in current data readiness, source systems and business processes for data collection and processing.
Project Initiation & Key Objectives:
The organization wanted to leverage the data in existing systems for IDMP compliance and maximize usage of the current functional systems through harmonized business processes.
Celegence was awarded a contract to help the customer with the business process related activities, including process definition & evaluation of the following activities:
End-to-End Operational Data Management

Definition and evaluation of business strategy based on PoC findings

Validation & Compliance Analysis from business process perspective
While the technology vendor was responsible for the system implementation and integrations, Celegence managed and will continue to manage the IDMP data services for each iteration as they are defined going forward: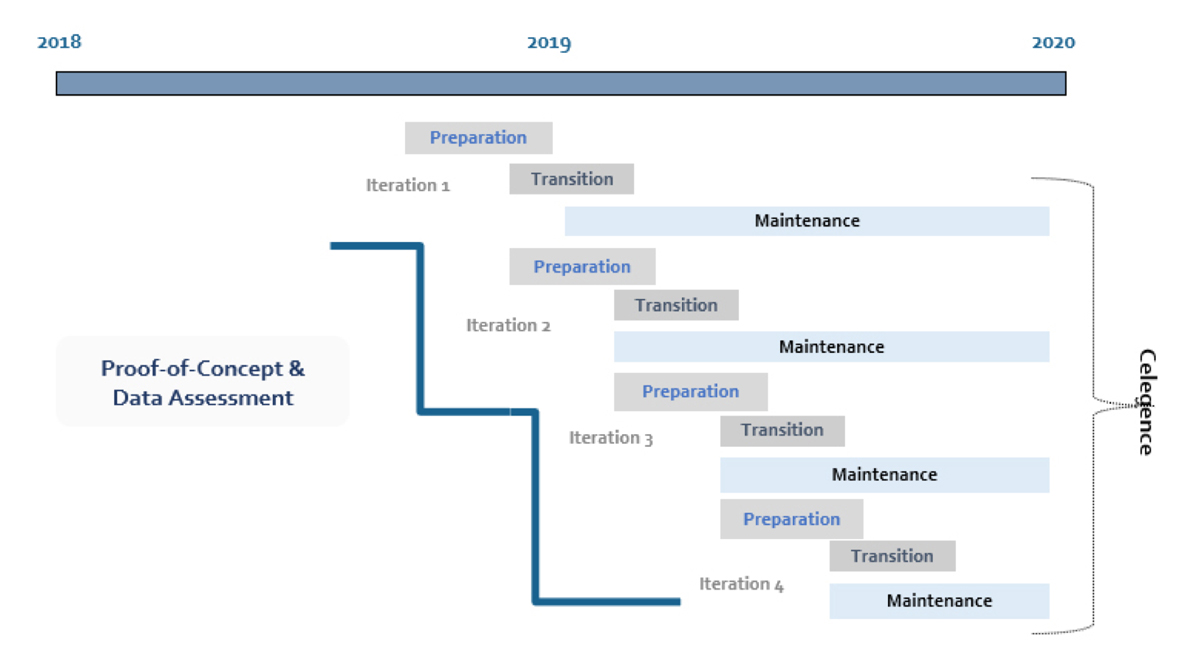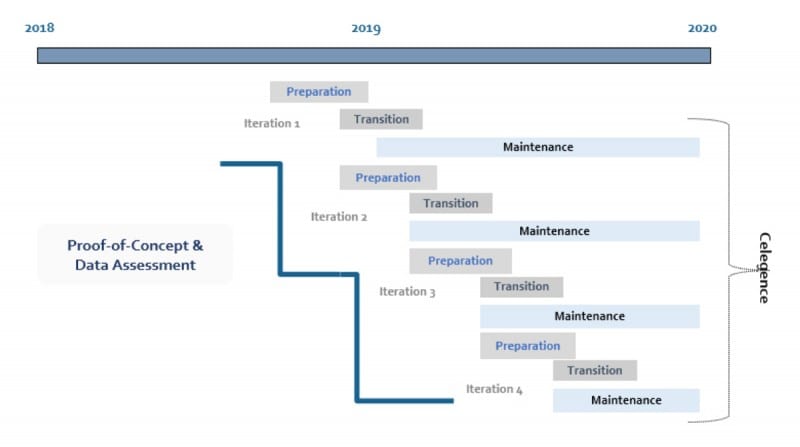 Assessed readiness for IDMP compliance considering Iteration #1 data elements for end-to-end data management

Defined the end-to-end process for data management

Identified the right data source and extraction approach for Iteration #1 including data import (both one time and ongoing) from source systems like RIMS, Smpc, CCDS, etc.

Discussed Federated Data Governance approach and establishing Data Governance Committee

Reviewed IDMP data elements for Iteration #1 and concluded that most of these can be made available in the existing source systems

Conducted due-diligence and complex scenarios to be evaluated from each functional area point of view in the context of contributing to IDMP compliance & maintenance of reference data

The end-to-end approach taken by Celegence resulted in significant learnings and business process improvements across the organization.
IDMP awareness is lacking with wider teams

Additional due diligence is required to define the structure of the XML, as xEVPRM is not sufficient for leveraging xEVMPD data from existing systems

Gaps exist in the current structure, granularity and completeness of IDMP data

Early awareness could help in streamlining activities from functional owners to effectively capture and manage data in the context of IDMP as well
Identification of potential challenges with complying with IDMP in advance helped the business prepare and mitigate risks with data collection

Increased understanding about the importance of creating widespread IDMP awareness

Understanding the spread of the source data for iteration 1 helps to prepare for potential challenges and estimate efforts required, even for later iterations

Highlighted the challenges in pulling required supply chain data
Find out more information on Celegence's IDMP & Compliance Consulting