Regulatory Operations Related to Registration Tracking, Planning and Reporting
Registration tracking, planning and reporting on clinical trial authorization applications and marketing authorization applications is a complex task. This is due to the many variables across products and countries.
The variables include descriptions and identifiers of registered products, substances, pharmaceutical products, packaged components and manufactured items to describe the product characteristics. It also includes the context of products such as, by whom is it registered, where, and since when, who approved it, and who manufactured it. In the end, all this information is to be registered to allow for attributing adverse events to the registered product, the pharmaceutical product, a packaged component, a drug substance or a manufacturer. As a result, signal detection can be improved and corrective actions can be made to reduce hospitalization and deaths due to changes in any of those variables.
A key challenge is the lack of authoritative data sources and common terminology
Too often companies have multiple sources with differing terminology for the same information. As a result, employees cannot rely on the information in their Regulatory Information Management (RIM) system completely. The true data is somewhere, obviously, but lack of trust makes people set up their own spreadsheets and databases. So, any time a question is raised, these different sources need to be verified.
Similarly, regulators face the same problems with having multiple sources for the same information and inconsistent terminology. Therefore, the EU regulators implemented a structure called XEVMPD and initiated the development of ISO IDMP. IDMP is a further extension of XEVMPD-like data and data types). Both the EU-EMA and US-FDA are developing standardized terminology to be used for the IDMP structure. The industry should take advantage of these initiatives as they are key to manage unambiguous authoritative data sources within their own organizations. This should be seen as an opportunity for successful digitalization and not only as a compliance-related challenge.
We help companies to establish a strong and reliable RIM solution, one that can be used as a transparent source of truth across regulatory affairs and beyond.
In more detail, this includes efficient registration planning, tracking and reporting and timely management of health authority correspondence and commitments.
Firstly, our specialists know the relationships between the data and what controlled terminology can be used.
Secondly, how software tools need to be configured to facilitate the product registration tracking.
Thirdly, our specialists have experience with different regulatory tracking systems.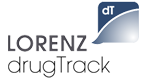 Finally (and most importantly), they have a thorough understanding of the business context.
Celegence helps to streamline end-to-end regulatory information management by optimizing daily business workflows. Our consultants understand the importance of data governance, minimizing data duplication, real-time availability of data, and flexible reporting. So consequently, this will help you implement the right combination of technical and procedural measures to achieve this and support different regulatory use cases. These use cases extend beyond the Regulatory Affairs department and include Change Control, Safety Reporting, XEVMPD, and Serialization.
Our data stewards support managing your structured product data. This includes data remediation, maintenance, restructuring, and cleansing. For example, the structuring of substance information, packaged medicinal product information, details related to indications and contra-indications, and submission of authorized product information in XEVMPD.
Manage Regulatory Operations Related to Publishing, Submissions and Regulatory Information Management System for Reduced Total Cost of Ownership
In a competitive market, regulatory operations teams are focused on achieving global growth, which requires redefining their operating model by adopting strategic resourcing where resource requirements for new product approvals can be balanced with the demands of maintaining compliance of established products.
As regulatory requirements become more and more complex, requiring more in-depth knowledge and increasing staffing needs, organizations must evolve their regulatory operations operating model to execute with speed and at an adequate scale. Through a flexible team model that combines operational and strategic expertise, Celegence guarantees increased efficiency by providing end-to-end regulatory operations services ranging from product registration to post-approval maintenance.
With our depth of expertise and extensive delivery capability, Celegence can drive sustainable outcomes such as scalable resourcing, faster speed to market, improved compliance, and process excellence.
Celegence Can Help Your Business with the Following Dedicated Niche Offerings
Global product life-cycle management through RIMS application and related software tools.
Global regulatory publishing and submission management including marketing authorization, variations, and labeling.
Proactive end to end data processing related to RIMS with outsourced model.
Help organizations improve submission quality, regulatory compliance, and adopt new data standards.
Manage services-based resource staffing and comprehensive training of assigned resources specific to customer processes and tools.
Meet clients' geographical needs with flexible working hours.
Document Formatting and Publishing – Word Style Guides and PDF Navigation
Operational challenges such as cost, resources and quality are managed with clear SLAs and OLAs.
If you're curious how Celegence can help improve your Regulatory Operations, reach out to us and one of our team members will get in touch with you.