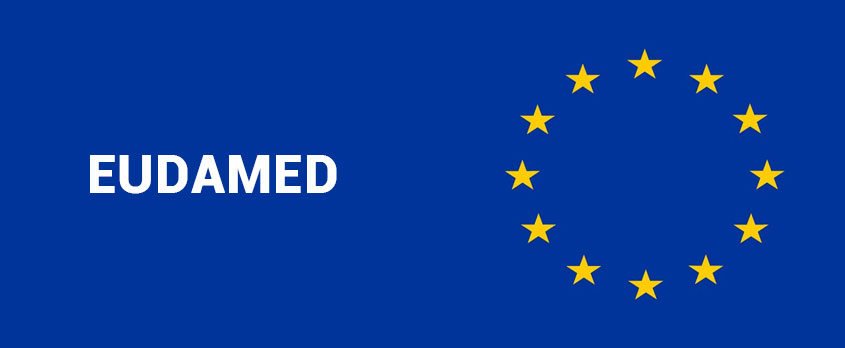 The Medical Device Regulation MDR 2017/745 has been fully applicable since May 26th, 2021. One of the new requirements is that Medical Devices (MDs) should be traceable through the entire supply chain, thus, from the manufacturer to the end user. To facilitate this requirement the European Commission (EC) is implementing a state-of-the-art database widely known as the European Database on Medical Devices (EUDAMED).

To be able to trace Medical Devices, each one should have a Unique Device Identifier, abbreviated as UDI. The UDI must be issued by an approved issuing entity such as GS1, the Health Industry Business Communications Council (HIBCC), etc. The UDI is composed of two elements, the Unique Device Identifier – Device Identifier (UDI-DI), and the Unique Device Identifier – Production Identifier (UDI-PI).
EUDAMED will be made up of 6 modules (of which, not all are currently available) and will be used for different purposes as shown in the table below. Manufacturers must register both themselves and their devices into EUDAMED; however, only Economic Operators (Manufacturers, Distributors, Importers and Authorized Representatives) can currently register in EUDAMED to obtain what is referred to as the Single Registration Number (SRN). The SRN enables the manufacturer to register their devices with their Competent Authority (CA) and initiate a conformity assessment process with any Designated Notified Body (NB) of their choosing. A sample of the SRN is depicted in figure 1 below.
Table 1: Modules of EUDAMED and their Availability
Electronic system
EC Module Ref
Availability
1.    Registration of Economic Operators
1.    Actors Registration Module
December 2020
2.    UDI Database
2. UDI/Devices Registration Module
September 2021
3.    Registration of Devices
4.    Notified Bodies and Certificates
3. Notified Bodies and Certificates Module
5.    Clinical Investigations
4. Clinical Investigations and Performance Studies Module
To Be Confirmed
6.    Vigilance and Post Market Surveillance
5. Vigilance and Post Market Surveillance
To Be Confirmed
7.    Market Surveillance
6. Market Surveillance
To Be Confirmed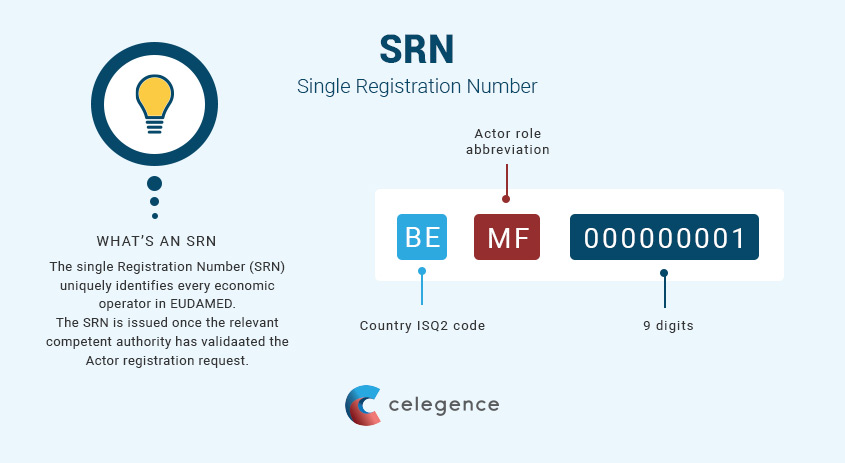 EUDAMED – Declaration of Conformity
Both the SRN and UDI need to be stated in the Declaration of Conformity (DoC), stakeholders such as NBs, Importers, and Authorized Representatives (ARs) will be assessing the manufacturers documentation for the UDI/EUDAMED requirements for conformity. Therefore, it is important that Manufacturers as well as other Economic Operators comply with these new requirements of the MDR. The EUDAMED and UDI requirements can be found in Chapter III Articles 25 – 34 of the MDR 2017/7452.