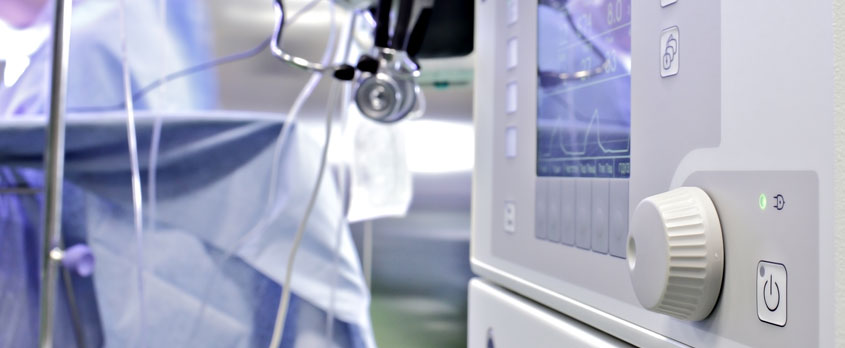 Post-Market Clinical Follow-up (PMCF) Requirements under the EU MDR
Under the new EU Medical Device Regulation (MDR), manufacturers are required to plan pro-actively to gather, record and analyse performance and safety data throughout the lifecycle of medical devices placed on the market. This systematic approach to gathering feedback is intended to demonstrate the products continued performance in accordance with its intended use and identify any early safety signals that may arise. The PMS data set on a periodic basis is fed into the Quality Management System with focused areas in Risk Management and Clinical Evaluation
The MDR calls for a more defined and strategic post-market surveillance (PMS) system which is an integral part of the company's Quality Management System and now requires more than simple complaint monitoring. The EU MDR has much more explicit requirements regarding PMS systems, including the need to now include PMS and PMCF plans or justifications and Product Safety Update Reports (PSUR) within the Technical Documentation. These reports are required to be reviewed periodically by the Notified Body and will feature PMS outcomes; the timeframes are subject to the classification of device. For higher class devices, the PSURs are required to be submitted annually. This is just one of many key changes the MDR introduces, as lifecycle management is a key theme throughout the revised legislation.
Post Market Clinical Follow-up (PMCF)
The Post Market Clinical Follow-up (PMCF) is one element of PMS activities which can confirm the clinical performance and safety of the device and ensure continued acceptability of risk. Compared to other PMS activities, PMCFs are much more formal in nature and proactive with pre-approved outcomes or acceptance criteria. The focus is typically on certain area of performance or safety which is driven from risk management, CER or even other PMS data. A PMCF is often required where there is limited clinical data for a legacy device and becomes especially relevant when there are long term data gaps or unanswered questions associated to the use, certain indications, or novel features of a new device. As the name suggests, the activities occur after the product is CE marked and therefore the PMCF supplements the existing pre-market clinical and non-clinical data. The PMCF is required to be carefully planned with factors such as statistical rationales in areas such as patient numbers, device usage, follow-up period, outcomes and criteria in order to support the key objectives.
A PMCF can take the form of a clinical study, an appropriate registry, a customer survey, feedback from key opinion leaders, or even a planned follow-up with patients using the device. Due to the variety in types of PMCF and the need to tailor each one specifically to each device, understanding the right approach is a big challenge for manufacturers.
In order to design a successful PMCF plan, it is very important to select appropriate end points that bridge any gaps in clinical evidence and ensure that the safety and effectiveness of the device are being measured effectively to demonstrate a favourable benefit-risk profile of the medical device throughout its expected lifetime. The PMCF is a requirement for those devices where the safety and performance require further evaluation to support the pre-market data.
What is considered sufficient evidence under the EU MDR?
What factors determine the need for PMCF? In determining the answer, the following factors should be considered:
Whether each indication of the device is supported by adequate clinical evidence or not;
If the device involves some innovation in terms of design, materials, substance, medical condition, disease being treated or principal of operation;
If the product is a high-risk device based on its nature, the medical condition it is being used for, the intended population, invasiveness or clinical procedures by which it is used;
If the product is involved use in a high-risk anatomical location;
If the product is intended for use in high risk population, then is there sufficient clinical evidence to support the use of this product in the specific population etc.
If the device is novel or has novel features or high-risk substances
Apart from the factors mentioned above, a number of other points need to be considered while determining the need for a PMCF for a particular device, especially for legacy devices that have been on the market for some time but have limited clinical data or can no longer leverage equivalent device data due to the enhanced MDR requirements in this area. Under the new EU MDR, a thorough and detailed examination of all the available clinical evidence needs to be performed as part of the clinical evaluation gap assessment for existing devices in order to decide if a PMCF is warranted for a given device. If there are gaps in clinical data, a PMCF may become required in order to be successful in the MDR transition and therefore this should be identified immediately to prevent the loss of CE certification due to lack of clinical data. The MDR requires that every medical device considers the need to perform a PMCF; where not required due to sufficient clinical evidence, the rationale is required to be documented within the Technical Documentation.
Complete end-to-end solutions for PMCF by Celegence
The Celegence team can provide complete end-to-end solutions for PMCF; from determining its necessity for a particular device based on the available data to the type of study that is required for PMCF as per the EU MDR. We can also provide a detailed and comprehensive justification if a PMCF is not warranted based on the available clinical data. Our focus is to work with you to develop enhanced proactive systems and implement a strong, risk-based approach. We achieve this by developing and implementing checklists, tools and templates that are easy to understand and use. Our activities center around improvement of manufacturers' existing PMS systems as well as inputs on whether a PMCF is required. Finally, we can support in designing and facilitating the actual PMCF studies when required. Our team is comprised of subject matter experts who will determine the aim, objectives and set the end points, as well as statisticians to determine the appropriate trial model, the sample size, and interim monitoring. By leveraging Celegence, manufacturers can achieve execution of PMCF activities and the follow-up less time consuming and costly.
Celegence can provide you with subject matter experts, including both regulatory professionals, statisticians and medical doctors with relevant device expertise to complete this work for you or supplement your internal team as needed.