Overcoming regulatory intelligence challenges
Global life sciences companies often struggle to keep abreast of regulatory intelligence or how changes to regulations will affect their product portfolio. The problem lies in the approach to tracking, gathering and analyzing regulatory developments.
Reliance on spreadsheets to track documentation, no central repository to manage intelligence, and limited search and analytics capabilities to assess both structured and unstructured sources of information can have a hugely negative effect on companies. For example, understanding how regulatory developments might impact your company's specific product portfolio can help maintain ongoing compliance.
Companies need access to in-depth regulatory intelligence from multiple sources to properly navigate the submission process and protect their marketed products. One of these sources of information is knowledge that your team gains from practical experience, which can be a challenge to store, share, and keep up to date.
Celegence SRI helps you understand the global regulatory landscape and reduce time to market.
SRI helps your organization stay compliant, reduce time in exchanging information with regional and global offices, and speed up time to market. Regulatory departments have access to a constant feedback loop with new learnings stored and shared by the system. A defined data model ensures clear understanding of mandatory requirements in markets worldwide.
Celegence's SRI helps you achieve efficient communication between regulatory intelligence teams and regulatory operations. Regulatory teams are provided with the latest regulatory information to assist with planning ahead on regulatory submission strategy and product life cycle management.
Celegence's unique SRI capability includes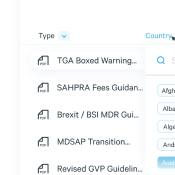 Knowledge management of internally captured regulatory intelligence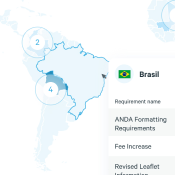 Structured regulatory intelligence information based on country, product type, process, etc.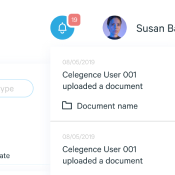 Document sharing with email notifications and metadata specific to required process, regional requirement, etc.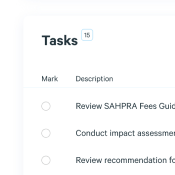 Collaboration capabilities across teams and divisions including task assignment tied to documents and database records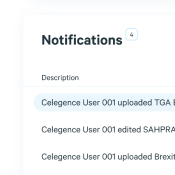 Notifications when new regulatory information or documents are uploaded or when tasks are assigned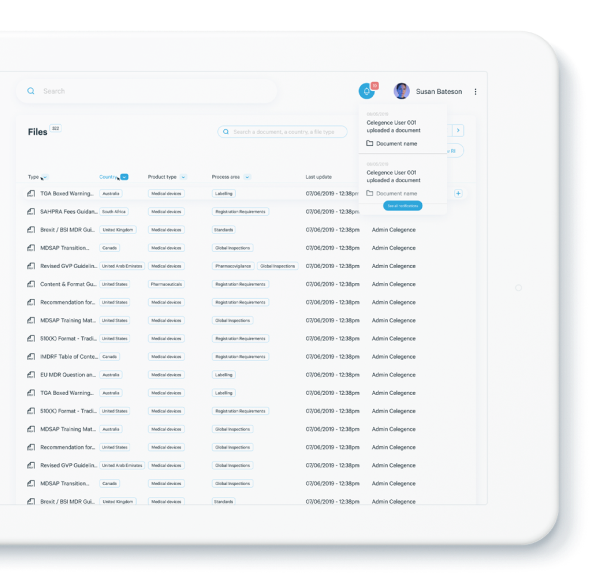 Proactive approach to navigating Regulatory Intelligence ensuring compliance and timeliness



Concrete information available for planning ahead on Regulatory submission strategy & product lifecycle management



Efficient communication within the platform between Regulatory Intelligence teams and operations teams




Clear understanding of mandatory requirements due to defined data model



Constant feedback loop with new learnings stored and shared by the system, leading to an increase




Various outputs (checklists, impact analysis) made possible by converting Regulatory intelligence knowledge into reusable, structured information