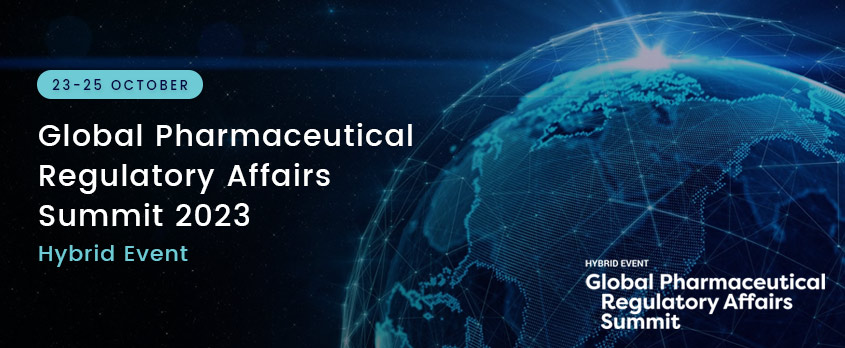 Global Pharmaceutical Regulatory Affairs Summit – GPRAS October 2023
Celegence invites you to join us for the Global Pharmaceutical Regulatory Affairs Summit (GPRAS) from October 23-25, 2023, in Brussels. Meet our experienced team at booth #17 to speak directly about how our full spectrum pharmaceutical services help you navigate through the most complex challenges that pharmaceutical regulations can pose.
Don't miss the latest conversations of pharmaceutical compliance with updates on RIM, global submissions, legislation and global markets! Join your industry colleagues and regulatory thought leaders by registering for the GPRAS 2023 Forum!
When: October 23-25, 2023
Location: DoubleTree by Hilton, Brussels
How to Register: Register online.
Why: Successfully structure your technical documentation with direct feedback from the EU Commission, EMA, Competent Authorities and industry experts. Unlock cutting-edge regulatory updates and excel towards regulatory compliance.
Claim Your Free EU MDR Checklist Now!
Make sure you and your business are compliant with the new EU MDR. Get our 23 page checklist for actionable technical documentation requirements.
Celegence Speaking Engagement @ GRPAS 2023
Day 3 | Wednesday, 25 October 2023 12:10 – 12:40 CET/CEST (Cent Europe Summer, GMT+2)
Spotlight Session: "Unlock the Data from your Dossiers" – Global eSubmissions track
The presentation will cover:
Instant Regulatory impact assessment across products, dossier types and regions
Instant document comparison across versions, products, dossier types and regions
Instant translation of any document
Ability to see data, documents and dossier connected
This session will be led by Celegence's Chief Scientific Officer, Hans van Bruggen. View speaker profile here.
Register for Celegence presentation here.
Pass Options:
GPRAS 2023: In-Person Pass
GPRAS 2023: Digital Experience Pass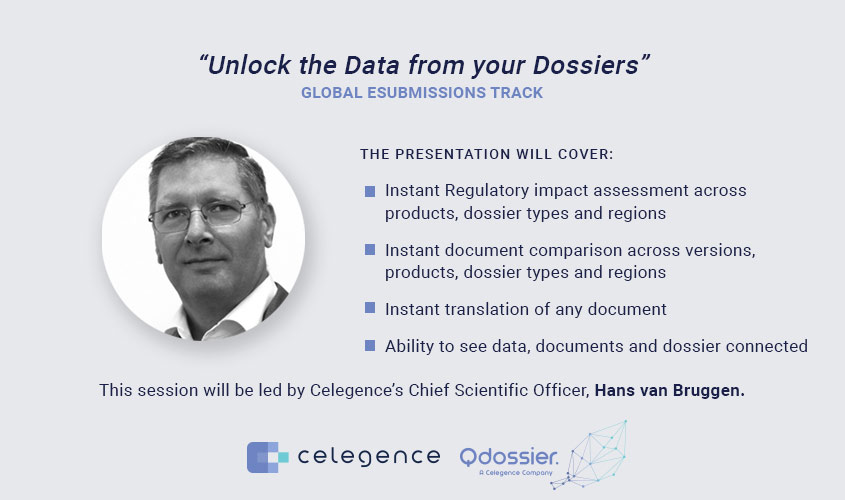 GPRAS 2023 features 4 prominent topics covering everything needed to help regulatory professionals navigate, accelerate, and maintain regulatory compliance. Take a look at the full GPRAS 2023 agenda at a glance to see how you and your team can benefit!
The 4 topics across 3 days includes:
Regulatory Information Management
Global eSubmissions
Regulatory Guidance and Legislative Landscape
Regulatory Affairs in Global Markets
As a hybrid event, delegates will have the option to attend either in-person or virtually. Delegates choosing to attend virtually can attend the conference through a digital experience platform. Access all in-person sessions post-event + the digital only Global Regulatory Affairs in Global Markets track to re-cap all recordings on the days you attended.
Interested in RIM, Regulatory Guidance and Legislative Landscape and Global eSubmissions but unable to travel? Register for the digital experience pass to access all of the session recordings from the in-person Brussels Summit on-demand from 1st November.
Are you visiting the live event in Brussels? Come talk to us at Booth 17 between 23 – 25 October.
About Celegence – Pharmaceutical Services for Life Sciences Industry
Celegence provides the pharmaceutical industry with consulting services that are tailored to the evolving operational and strategic needs of manufacturers in areas such as RIMS data management, publishing, and medical writing. We can assist you throughout the entire process to ensure that you and your business are compliant with all global pharmaceutical requirements.
Download our latest compliance services brochure for the Pharmaceutical Industry here.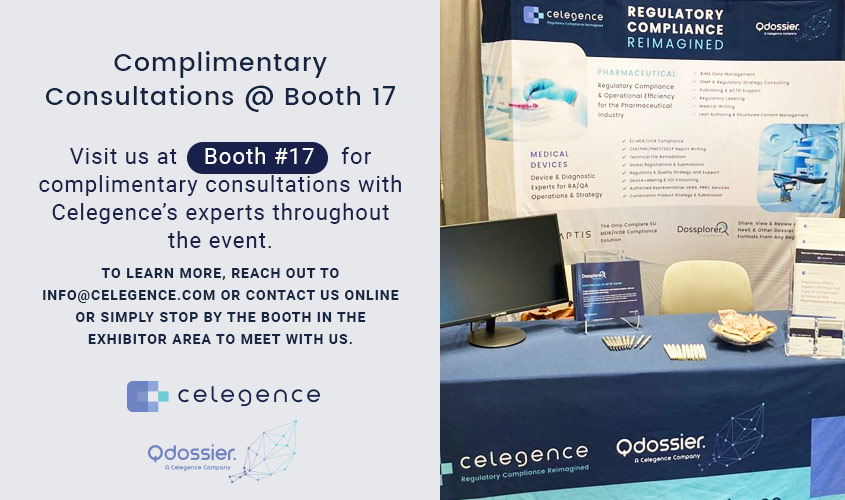 Complimentary Consultations @ Booth 17
Visit us at Booth #17 for complimentary consultations with Celegence's experts throughout the event.
To learn more, reach out to info@celegence.com or contact us online or simply stop by the booth in the exhibitor area to meet with us. We hope to see you there!