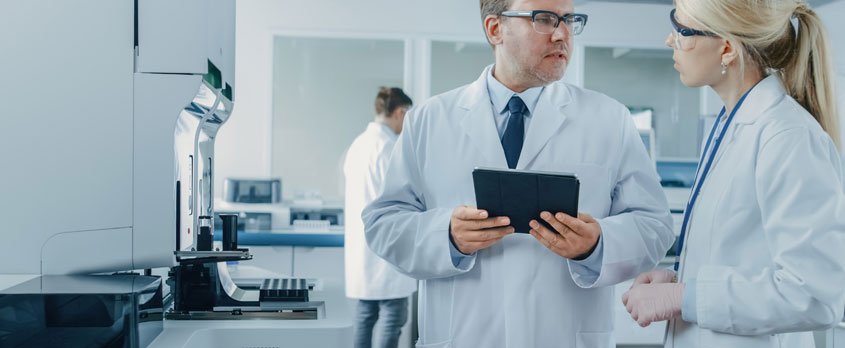 Why do Medical Device Manufacturers Outsource to Regulatory Service Providers?
Medical Device companies face a multitude of challenges when it comes to adopting internal process changes to maintain compliance. Ever increasing regulations can stretch Regulatory Affairs & Quality Assurance teams. There is also a steep learning curve especially when working towards EU Medical Device Regulation (MDR) compliance.
Below are the most common reasons why device companies turn to the assistance of regulatory service providers:
The sheer volume of work required to comply with regulatory updates from local authorities.
Internal regulatory team members may not be as well-versed with the EU MDR and/or do not have the time to learn all of the regulations that pertain to them before the MDR implementation dates.
Certain aspects of the EU MDR, for example the clinical data and the associated documentation can be menial and time-consuming. For smaller device manufacturers, their regulatory teams may need to focus their efforts on more strategic initiatives.
It is no secret to the industry that long term regulatory partnerships can be mutually beneficial. Many companies see these partnerships as a secure footing for their future business plans and initiatives.
Finally, it may not be plausible for companies to comply with rapidly approaching timelines without additional resources from regulatory service providers.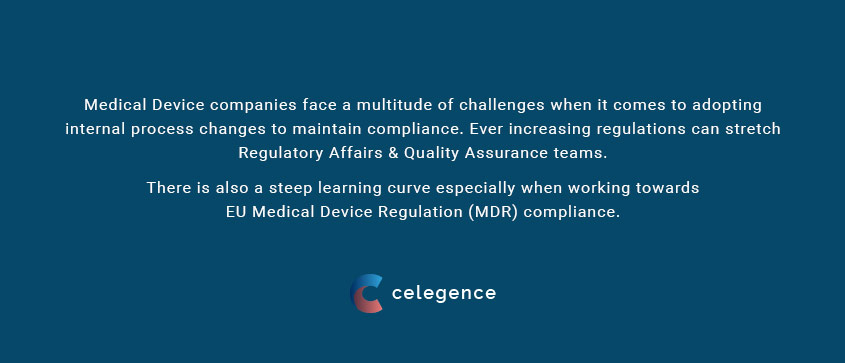 The Areas of Clinical Documentation that Pose the Greatest Regulatory Challenges
While the projects that our team of experts face vary on a case by case basis, there are underlying themes that we often see. Since the EU MDR is dramatically more comprehensive compared to the MDD, it is mandatory that you are not only familiar with the MDR, but confident in your familiarity with these new regulations.
Recently, we supported an imaging company with their Class II Clinical Evaluation Reports. Not only were they facing an extremely tight timeline with only 28 days to provide a response to their Notified Body, they also required a complete overhaul of their literature review process, State of the Art, and their evaluation criteria.
With our guidance and technical support, their literature search process was streamlined for over a thousand articles while we simultaneously updated their clinical documentation. This was done throughout the duration of the project, as we utilized a flexible blend of resources to adjust to the client's needs on a rolling basis. In the end, our client was able to achieve compliance within the 28 day timeframe and was able to keep their products on the market.
Most Common EU MDR Compliance Issues
The most common EU MDR compliance issues that require service provider support are below:
Clinical Data does not support their claims
State of the Art – Notified Bodies' increased expectations in this area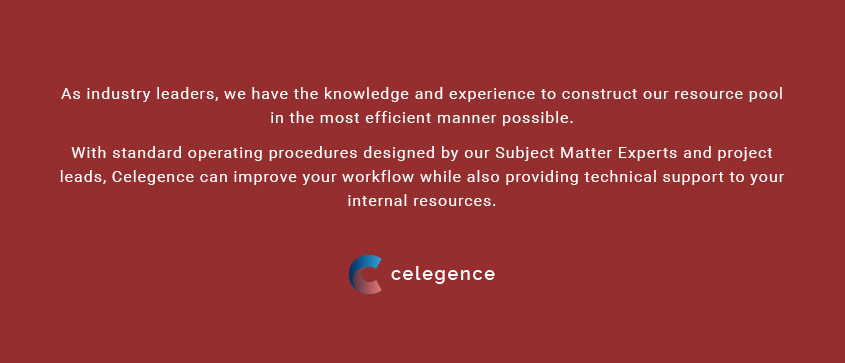 Why Outsourcing Regulatory Activities Can Benefit Your Organization
As industry leaders, we have the knowledge and experience to construct our resource pool in the most efficient manner possible. With standard operating procedures designed by our Subject Matter Experts and project leads, Celegence can improve your workflow while also providing technical support to your internal resources. Additionally, we can work as an extension of your team or we can complete the project end-to-end with minimal input from the client's side.
Our ability to improve your process efficiency is in part due to our vast therapeutic area experience that our SMEs possess, supplemented by our familiarity with recent regulatory developments like the EU MDR. While the MDR is not necessarily new anymore, the uncertainty around it has persisted due to Covid. Fortunately for our clients, for years now we have authored MDR compliant CERs for a wide variety of therapeutic areas. This offers a range of advantages to our clients. The benefits are especially noticeable during Notified Body interactions.
Notified Body Interactions
While preparing and submitting documentation to your Notified Body (NB) requires a substantial amount of work, it is not the end of the road. Many organizations have very little experience with navigating their NB interactions, especially with respect to fields like dental equipment manufacturing. Further adding to the burden is the fact that the Notified Bodies themselves are overwhelmed with a large number of manufacturers transitioning their devices from MDD to MDR.
Successfully navigating your NB responses can be tricky for a variety of reasons. We have seen consistent discrepancies in what NBs consider an adequate amount of clinical data to support the claims, and the amount of clinical data that manufacturers have prepared. Our team can assist your organization in properly preparing for the first round of NB reviews, how to respond to NB findings, and support your company in finding the right NB.