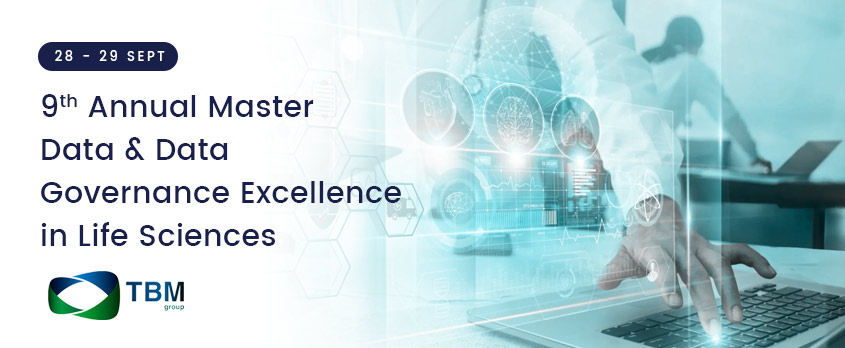 9th Annual Master Data and Data Governance Excellence in Life Sciences – Sept 2023
Celegence invites you to join us for the upcoming 9th Annual Master Data and Data Governance Excellence in Life Sciences event from 28-29 September 2023 in Berlin, Germany.
Join Hans van Bruggen, Chief Scientific Officer at Celegence, as he takes up the role of Chair Speaker across the event's various pharmaceutical topic discussions on Day 1. Hans will also moderate a panel of experts, discussing: 'What are the biggest challenges to effective and compliant data governance within organisations? And how can we overcome these difficulties'. Join us and meet our experienced team at the conference to learn how our full spectrum pharmaceutical services can support your navigation through the most complex challenges that pharmaceutical regulations can pose.
When: September 28-29, 2023 | 08:30 AM – 16:30 PM
Location: Hotel Vienna House by Wyndham, Berlin, Germany
How to Register: Register online
Why: Effective Master Data Management is crucial for the Life Sciences industry due to the significant increase in the volume of data that these organizations handle. To comply with regulatory requirements and achieve maximum benefits from their data, such as improving customer management, research and development, and supply chain; life science companies must have a well-defined master data strategy in place.
About Master Data and Data Governance Excellence in Life Sciences
TBM Evolution Group brings you a unique opportunity to hear from leading experts in Master Data Management from across the life sciences to help you address your own challenges, with speakers sharing their expertise in building a strong, foundational Master Data Management and Data Governance strategy that will ensure ongoing data quality maintenance and drive operational efficiencies in your organization for years to come.
Claim Your Free EU MDR Checklist Now!
Make sure you and your business are compliant with the new EU MDR. Get our 23 page checklist for actionable technical documentation requirements.
About Celegence – Pharmaceutical Services for Life Sciences Industry
Celegence provides the pharmaceutical industry with consulting services that are tailored to the evolving operational and strategic needs of manufacturers in areas such as RIMS data management, publishing, and medical writing. We can assist you throughout the entire process to ensure that you and your business are compliant with all global pharmaceutical requirements.
Download our latest compliance services brochure for the Pharmaceutical Industry here.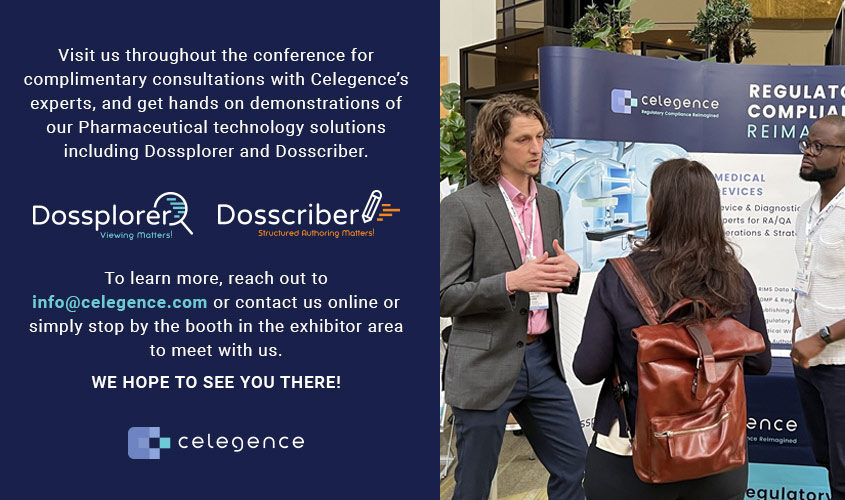 Complimentary Consultations & Technology Demonstrations
Visit us throughout the conference for complimentary consultations with Celegence's experts, and get hands on demonstrations of our Pharmaceutical technology solutions including:
Dossplorer™ – Unlock and explore the true value of your regulatory dossiers with our advanced cloud-based dossier management solution.
Dosscriber™ – Author your documents right the first time, with easy-to-use eCTD document templates purposefully built to support the creation of consistent, transparent and reusable documents for global submissions.
To learn more, reach out to info@celegence.com or contact us online or simply stop by the booth in the exhibitor area to meet with us. We hope to see you there!