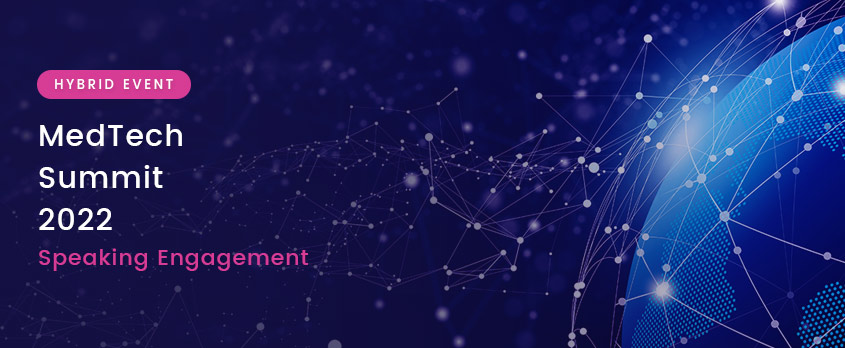 MedTech Summit 2022 – Speaking Engagement, June 20th – 24th
Celegence is excited to be an 'Innovator Sponsor' at this year's MedTech Summit: the flagship regulatory event of the year, taking place in Dublin from 20-24 June. This event brings EU Commission, Competent Authority, Notified Body, and industry experts together to discuss the evolving global regulatory landscape and share best practices within the MedTech industry.
About MedTech Summit 2022: The Flagship Regulatory Event of the Year
MedTech Summit 2022 features 9 prominent tracks covering everything needed to help regulatory professionals navigate, accelerate, and maintain regulatory compliance. Take a look at the full MedTech Summit 2022 agenda at a glance to see how you and your team can benefit!
As a hybrid event, delegates will have the option to attend either in-person or virtually. Delegates choosing to attend virtually can attend the conference through a digital experience platform. Virtual delegates can attend our live-streamed track indicated below in real-time as it happens in Dublin, and access the rest of the content on-demand the following afternoon for the days they have registered, up until 10 business days after the event.
Are you visiting the live event in Dublin? Come talk to us at Booth 17 between 21-22 June.
Claim Your Free EU MDR Checklist Now!
Make sure you and your business are compliant with the new EU MDR. Get our 23 page checklist for actionable technical documentation requirements.
Celegence Speaking Engagement
What: Training Session on "The Blueprint of Post Market Surveillance and Vigilance under the EU MDR"
When: Tuesday, 21 June 2022 09:55 AM – 10:40 AM BST (British Summer Time, GMT+1)
Where: Hybrid Event
In-Person: Clayton Hotel Burlington Road, Dublin, Ireland,
Digital Experience: One track will be live-streamed each day in BST time zone, with on-demand recording access for all other tracks made available from the afternoon of the following day. Learn more on the Digital Experience page.
How: Register Here
Why: Join this session to better understand the Post Market Surveillance (PMS) requirements of the EU MDR and what medical device manufacturers must do to stay compliant.
This session will be led by Celegence's RA/QA Subject Matter Expert, Joseph-Richardson Larbi.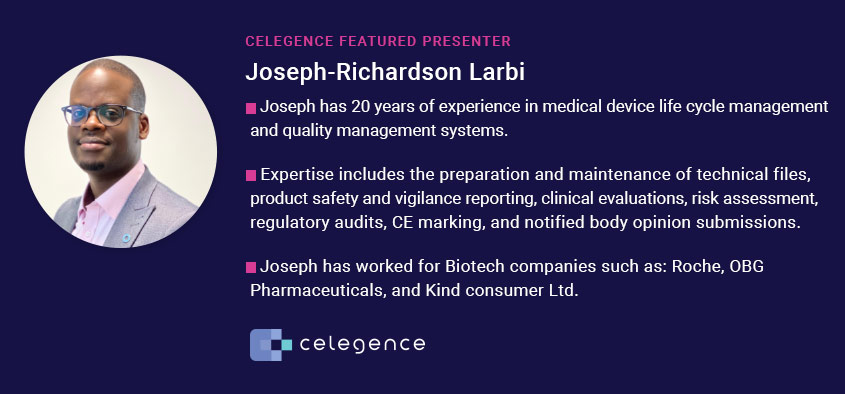 Featured Presenter – Joseph-Richardson Larbi
You can view the speaker profile here.
Joseph has 20 years of experience in medical device life cycle management and quality management systems (certified to ISO 13485, ISO 9001 & ISO/IEC17025).
His key expertise includes the preparation and maintenance of technical files, product safety and vigilance reporting, clinical evaluations, risk assessment, regulatory audits, CE marking, and notified body opinion submissions.
Medical device industry – Joseph has experience in diabetes management devices, nicotine replacement therapy (NRT) devices and pressurized metered dose inhalers (pMDI).
Joseph has worked for small, medium, and large Biotech companies such as Roche, OBG Pharmaceuticals, and Kind consumer Ltd.
Expanded Post Market Surveillance (PMS) requirements are a significant element of the EU MDR. Notified Bodies will be expecting a far greater amount of Post Market Surveillance data, and device manufacturers must improve their PMS systems and processes to adapt. In this complimentary session presented by Celegence, our Device RA/QA Subject Matter Expert, Joseph-Richardson Larbi will be examining these PMS requirements and what manufacturers must do to stay compliant.
This presentation will cover:
The purpose of PMS in the EU MDR
How to set up an effective PMS system
How the PMS system should integrate with other systems
How to keep your PMS system up to date
Reporting requirements and other PMS obligations of the manufacturer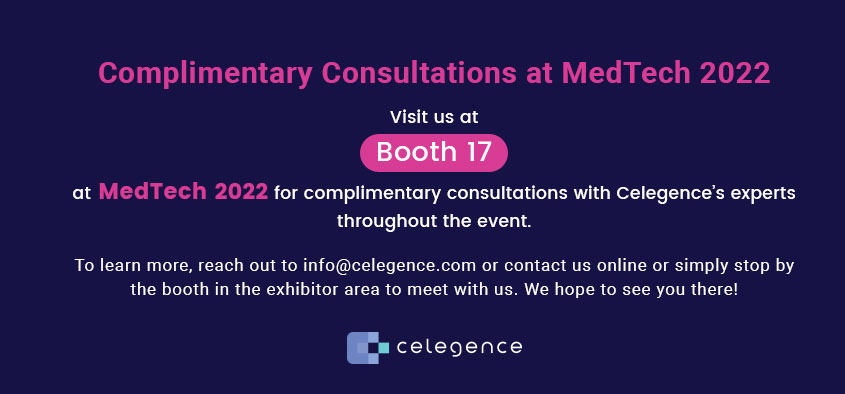 Complimentary Consultations at MedTech 2022
Visit us at Booth 17 at MedTech 2022 for complimentary consultations with Celegence's experts throughout the event. To learn more, reach out to info@celegence.com or contact us online or simply stop by the booth in the exhibitor area to meet with us. We hope to see you there!